Discovery of quarries industries of COLAS GROUP
LIBREVILLE – 10 March 2022
Organized by LYCEE BLAISE PASCAL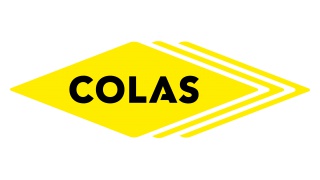 VISIT OF COLAS SITES
We address high school girls in final year class to make them discover the technical jobs and encourage them to move in this direction.
On March 10, 2022, 5 godmothers wish to welcome 30 school girls to make them discover our Industries, including our quarry of KINGUELE.
Colas Gabon has implemented a high-performance industry, based on the historical expertise of a large construction group where local skills is at the center of its corporate culture
Located 80 km from Libreville, down the Parc des Mont du Cristal, the Kinguélé quarry is the genesis of a complex transformation process allowing the development of pebbles, a material inseparable from any modern construction !
This product is developed in several highly technical stages and which Colas has end-to-end control. From the rock mass, the raw material called granite is extracted by the so-called felling process.
This is carried out by means of mine holes into which explosive charges are initiated. The extracted material is then trucked to a modern, fully automated crushing unit.
Here begins a new process that will transform granite into pebbles of several dimensions and marketable according to the needs of our customers.
We invite you to come and discover our Industries located in Libreville and Makora !