VISIT OF THE CONSTRUCTION SITE, THE WORKSHOP MANAGEMENT AND EXCHANGES
COTONOU – 11 March 2022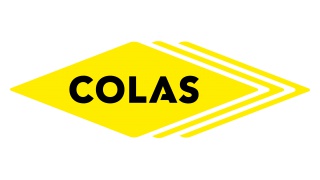 We are addressing high school girls in the second year of secondary school to introduce them to the scientific and technical professions of the COLAS Group and encourage them to take up this path.
On March 11, 2022, we will welcome 20 high school girls in scientific and technical fields from 8:45 a.m. to 2 p.m.
On the programme :
- Visit to the Boulevard de la Marina construction site : Breakfast reception, presentation of jobs related to construction, visit to the construction site, testimonies and discussions between a Construction Manager and Deputy Laboratory Manager and the high school girls.
- Equipment Management Workshop : Presentation of jobs related to equipment, visit of our mechanical workshop, then discussions over lunch with female engineers, alternates and trainees from the equipment and scientific fields.