Transitioning to Industry after studying
Cape Town – 6 March 2020
Organized by University of Technology Western Cape and Construction Sector Training Authority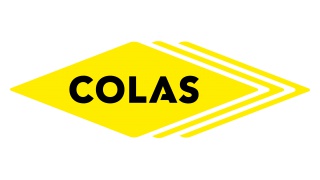 Girls on the MoSve South Africa
Date : 6 March
Target Audience
Engineering Students and Graduates
Location – Engineering Campus - University of Technology Western Cape
Main Topic
Transitioning to Industry after studying
Event Format -Workshop
Panel discussions and face-to-face networking with qualified Women Engineers.
Speakers
University of Technology Western Cape Speaker, qualified mentors from the Engineering Council South Africa, Colas female Engineers/Candidate Engineers and Construction Sector Training Authority Manager – Western Cape Branch Manager
Summary
The transition from being a student to a young professional is a stressful one which most, if not all students go through at some stage. Without engineering skills there will be no provision for water, housing and road services but absolute poverty, inequality and unemployment will prevail.
Objectives
· Is to help, advise and possibly foster mentorship between participants and panellists in industry to help make the transition a smooth one
· Panel discussion seeks to provide assistance and guidance to the next generation of Young Women Professionals
· Promote gender equality with Women in Engineering
· Empower Young Women Professionals with best leadership-experience embracing objectivity, professionalism and promotion of engineering principle
We are excited to be hosting our first STEM Women event !