We can, we make it happens!
Salvador – 4 March 2020
Organized by CEEP Newton Sucupira - Mussurunga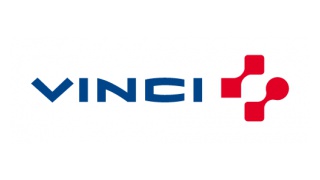 WE CAN, WE MAKE IT HAPPENS ! GIRLS ON THE MOVE 2020 - Salvador Bahia Airport - Brazil
What's the idea ? Salvador Bahia Airport female workers will visit schools at Airport neighborhood to give a talk about their career choices, the possibilities and the difficulties due to be a woman working at technical and scientific jobs.
Target Public - Female students from public high schools located at Salvador Bahia Airport neighborhood.
GOALS - Disseminate - To disseminate information about technical and science careers to girls in their college choice period. Demystify - To demystify the relationships created between technical careers and female gender. Encourage - To encourage girls to choose careers in technology, engineering and science sector
TALK SCRIPT Who I am and where work ? name, formation, job, a little explanation about Salvador Bahia Airport. My profession, how and why I chose it - educational level, educational institution , main requirements, areas of expertise. What I do - activities I do, main competences and skills, importance to society. The influence of my gender on my career - difficulties, fears, overcoming, career opportunities, etc.
REMARKS - From March 2nd to March 8th. Salvador Bahia Airport professionals go to the school. The school offers the data show, notebook, and meeting room. Presentations will have 40 minutes and after there'll be 30 minutes for questions. Presentations should be objective, didactic and motivational.